Samsung Phone Repairs and Screen Replacement Services in Nottingham
We offer an unbeatable Samsung phone repair service in Nottingham!
Your Samsung will be fixed in 30 minutes. You get a 3 Month WARRANTY as well as FREE Tempered Glass. No booking is required.
What's more, your full travel cost will be paid back
Samsung Repair in Nottingham
We possess the required skills and expertise to repair any Samsung phone model, whether the latest Galaxy S models or an older model which requires replacement parts. The older a phone is, the more likely it is to suffer from performance degradation or simply stop working at all, requiring repair work to return it to working order.
If your Samsung smartphone is no longer working as it once did, is suffering from a battery that won't charge or is experiencing a software problem, we guarantee that we will be able to fix it within 30 minutes by replacing parts or updating software where required. For a professional Samsung smartphone repair service you can rely on, call us today.
Samsung Screen Replacement in Nottingham
Despite the fact that many smartphone screens in the UK are now made from toughened glass, they are still prone to cracks and breakages if subjected to hard impacts such as being dropped from a height. You will often find that a cracked screen will still work but it can make reading the text on your screen difficult.
We provide high-quality Samsung screen repair in Nottingham which will see us replace your broken or cracked screen with a brand-new replacement part. Whether you require Galaxy S7 screen repair in Nottingham or Samsung Galaxy S6 screen replacement in Nottingham, we have you covered so visit us at our phone repair shop today.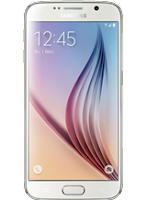 For the Highest Quality Samsung Phone Repairs in Nottingham
Each repair that we carry out is guaranteed for a period of 3 months, providing you with the confidence that your smartphone will continue to work as you expect it to. If the repair that we carry out should fail within the guarantee period, we will perform another repair free of charge.
If you require Samsung Galaxy repair in Nottingham, call us today and we'll provide you with a quotation for the problem that you're experiencing with your Samsung smartphone. Alternatively, you can visit us at our Nottingham based phone repair shop where we'll repair your smartphone with no booking or appointment required.