Professional Phone Unlocking Services in Nottingham at Affordable Rates
We unlock all phones and all models. Our price starts from ONLY £5.
Unlock Your Phone in Nottingham
When buying a phone on a monthly contract or even on a pay as you go basis, you will often find that the network service provider has locked the handset to their network, preventing the use of a sim card from a different network. Fortunately, we possess the ability to unlock any mobile phone in the UK, allowing you to then use any sim card of your choice.
If you own a smartphone that has been locked to a single network, we will unlock it for you at some of the lowest prices you will find. Simply pay us a visit at our mobile phone shop in Nottingham where we will unlock your handset for you in a matter of minutes.
Fast and Reliable Phone Unlocking in Nottingham
The process required to unlock any smartphone is dependent on the make and model of the handset you own. If you need to unlock an iPhone or Samsung in Nottingham, we possess the tools required to quickly and safely unlock your handset with no risk, allowing it to be used on any network.
We also possess the knowledge required to provide Nokia, Sony and HTC unlocking in Nottingham, which can be completed in as little as 5 minutes allowing you to immediately begin using a sim card from a network provider of your choice. Whatever the make or model of the handset that you need unlocked, visit us in person at our store for a fast and professional handset unlocking service.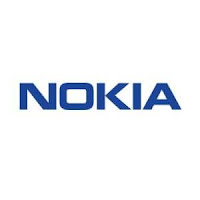 Dr. Mobile Phone Repairs: Your Local Phone Unlock Service in Nottingham
We have successfully unlocked a variety of mobile phones and smartphones for customers in Nottingham, providing an affordable and reliable service for every customer who doesn't wish to be restricted to a single network carrier.
For more information on our phone unlocking service, contact us today by telephone or by sending us a message with the details of your enquiry. If you prefer, you can also visit us at our Nottingham based premises without an appointment where we will unlock your phone for you while you wait.