Quality and Efficient Mobile Screen Repair Services in Nottingham
We offer an unbeatable cell phone repair service in Nottingham!
Your cell phone will be fixed in 30 minutes. You get a 3 Month WARRANTY as well as FREE Tempered Glass. No booking is required.
What's more, your full travel cost will be paid back
Mobile Phone Screen Repair in Nottingham
If the screen installed on your mobile phone is made from glass, there is a high probability that it will crack if dropped from a height. Fortunately, these glass screens can be replaced with suitable replacement parts which will provide a high quality and long-lasting repair for any smartphone.
If you possess a Sony, HTC or any other make of smartphone in the UK that has a cracked glass screen, we can provide you with a phone screen repair in Nottingham that will return your phone to working order. Contact us today for a competitive quotation which will see us professionally repair your smartphone.
Comprehensive Smartphone Repairs in Under 30 Minutes
Once smartphones are more than a year old and are no longer covered by their manufacturer's warranty, they can quickly become uneconomical to repair at official service centres due to the costs involved. Our mobile phone repair service is designed to provide our customers with an affordable smartphone repair with the highest quality of replacement parts, allowing you to get as much use out of your handset as possible.
All of our mobile phone repairs are facilitated at our location in Nottingham, carried out within 30 minutes while you wait. We never require you to leave your mobile phone with us for extended periods of time, ensuring that you can be on your way as quickly as possible with minimal disruption to your day.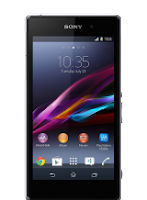 Repairing Every Model of Smartphone in Nottingham
Every mobile screen repair in Nottingham we carry out is fully guaranteed for a period of 3 months, ensuring that you're provided with a repair that will last. Our guarantee also extends to any other phone repair services we carry out to your handset, whether a replacement battery or microphone.
To fix your phone screen in Nottingham, get in touch with us today either by giving us a call or by sending us a message through our contact page. From there, we'll provide you with a cost to complete your phone repair, allowing you to visit us in person at a time to suit you.