iPad Repairs and Screen Replacement Services in Nottingham
We offer an unbeatable iPad and tablet repair service in Nottingham!
Your iPad will be fixed in 30 minutes. You get a 3 Month WARRANTY as well as FREE Tempered Glass. No booking is required.
What's more, your full travel cost will be paid back
Contact us
for more information.
iPad Screen Repair in Nottingham
The iPad is one of the most popular tablets in the UK and is available in several different models, from the iPad Pro to the smaller iPad Mini. As a smartphone and tablet repair specialist, we possess the ability to repair every type of iPad whether one of the latest models or a model that has now been superseded.
Whether your iPad is experiencing a software fault which prevents the operating system from booting or your screen is no longer responding to touch, contact us today for a professional and efficient Apple iPad repair in Nottingham that you can rely on.
iPad Screen Replacement in Nottingham
The screens fitted to Apple iPads are just as prone to cracks and breakages as their smartphone counterparts. If you have recently dropped your iPad which has resulted in a cracked screen which is difficult to use, we offer iPad glass repair in Nottingham which will see the entire screen replaced with a new one.
We carry a large range of replacement iPad parts in stock, meaning that you will never have to wait more than 30 minutes for a repair. Whether you require iPad Mini screen repair in Nottingham or you possess one of the larger models and you need to fix an iPad screen in Nottingham, visit us at our repair shop and we'll carry out your repair while you wait.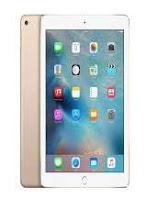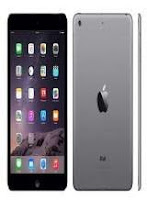 Dr. Mobile Phone Repairs: For High Quality iPad Repairs in Nottingham
We pride ourselves on providing high-quality repair service to all of our customers, repairing their devices at the lowest prices possible. As part of our commitment to you, we provide a 3-month warranty with every repair that we carry out, ensuring that you're covered in the event that the repair that we carry out on your iPad fails.